Message from the Ambassador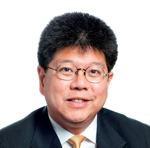 Welcome to the website of the Permanent Mission of Thailand to the United Nations and Other International Organizations in Geneva.
Established in 1967, the Permanent Mission of Thailand works in the multilateral context and maintains Thailand's relationship with the United Nations, its entities and specialized agencies, as well as other international organizations headquartered and represented here.
As Geneva is the European headquarters of the United Nations system and home to many international organizations, important international conferences regularly take place here. The Permanent Mission is therefore responsible for representing Thailand in these meetings, which involve a wide range of issues, from human rights to humanitarian affairs, from health to disarmament. Our objective is not only to advance Thailand's interests, but also to help "shape global norms", especially given the Kingdom's longstanding role as a "bridge builder" and active member of the international community in addressing global issues of common interest and concern.
In this regard, the Permanent Mission also keeps abreast of trends and developments in the international community and acts as a window between Thailand and the outside world, linking government agencies in Thailand and the UN and other specialized agencies in Geneva.
I therefore hope that you will find useful the information contained in the website, providing you with a better understanding of Thailand's views and positions regarding the many issues now confronting the international community. Any comments or suggestions regarding the website and the information contained therein are also welcomed.
Thani Thongphakdi
Ambassador and Permanent Representative